After having promised to myself to post new and neatly edited blog posts right after setting up this blog, I just realized yesterday or so that I actually failed quite miserably on behalf of the unhuman stress level I had to deal with in the past days/weeks ( who sets up a blog in the middle of finals anyway? )
To move on from that failure, I thought it would be a good way to get into the routine of blogging routinely by presenting to you one of my favourite ways to spend my time with: with window shopping on the internet and creating wish lists afterwards.
That said, even though temperatures where I live are a far cry from being warm and estival, here are my cravings for the summertime.
1. Laced flats à la Aquazurra

You must know, I have lusted after everything Aquazurra for months now. Only problem: the price tag. When I found these beautiful Aquazurra rip-offs on the internet, and I realized that they fulfill all of my criteria for shoes (black, suede, pointed toe), I realized my lengthy struggle was meant to come to a very happy end.
Get them here: http://eu.topshop.com/en/tseu/product/shoes-485095/flats-485124/ballet-pumps-slippers-2390439/kathy-ghillie-pointed-shoes-4423355?refinements=category~[339292|339542]&bi=1&ps=20
2. Sunnies from Les specs
Cute, classic and yet modern due to the blue toned glasses. Have been on my wish list for months now, and I am considering going for them as I think I will get a lot of wear out of them.
Get them here: http://nelly.com/uk/womens-fashion/accessories/sunglasses/le-specs-557/halfmoon-magic-557140-22/
3. Off the shoulder jumpsuit
You must know, I have hated jumpsuits when they first became a trend couple of years ago. I just thought that they looked kind of childish and were unflattering. This summer however, I see myself falling more and more in love with them, also thanks to seeing countless celebs looking absolutely gorgeous wearing them (anyone seen Gigi Hadid wearing the breathtaking golden number at the cfda awards today?) This one is white, dainty, airy plus its off the shoulder, which means it basically has my name written all over it. Obsessed.
Get it here: http://www.zara.com/nl/en/woman/jumpsuits/-c399001p2738030.html
4. Dungarees with skirt:
This summer really seems to be a summer of firsts fo me (at least styling-wise); if you would have shown me a pair of dungarees a couple of months ago, I would have straight off neglected this look, to say the least. I really love this one however, as the version with the skirt just seems so much more wearable and feminine to me than regular dungarees.
 Get it here: http://www.zara.com/nl/en/woman/jumpsuits/dungarees-with-skirt-c399001p2593019.html
5. Jewelery:
Wearing jewelery in the summertime can be tricky (read: sweaty). For me personally, I hate thick and heavy pieces, and tend to wear earrings and a few rings only once it gets hot. The pieces below really caught my eye as they are all colorful and practically scream summer.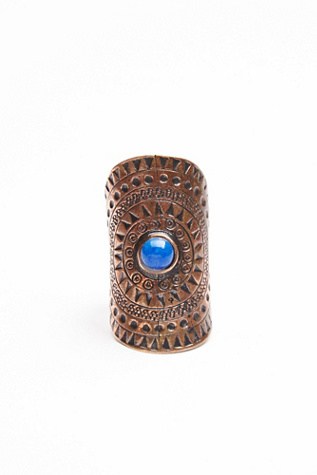 Get the necklace ( http://www.zara.com/nl/en/woman/accessories/jewellery/necklace-with-colorful-crystals-c589501p2621502.html ), the earrings ( http://www.zara.com/nl/en/woman/accessories/view-all/anchor-earrings-with-chains-and-hoops-c719013p2629501.html ), the ring ( http://www.freepeople.com/accessories-jewelry-rings/tribal-shield-ring/).
Now, excuse me while I get shopping.
What are you lusting after this summer ?
(Disclaimer: Am so sorry for the links, have yet to figure out how to cover them up with my pretty marginal tech skills aham..)